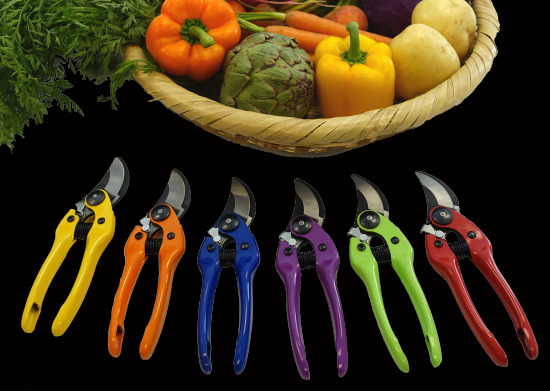 B175
Heavy Duty Pruner with Auto-Unlock: Steel handles, dual bumper, replaceable blade, center oiler
A faithful pruning companion of many colors. Both hobby and work, day in and day out!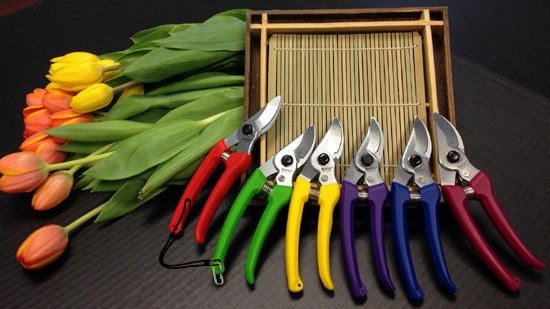 B1330
"Le Petite" Pruner with Strap: Sword steel blade, TPR grip handles over steel core.
A pruner with a bite! The colorful peak of gardening excellence.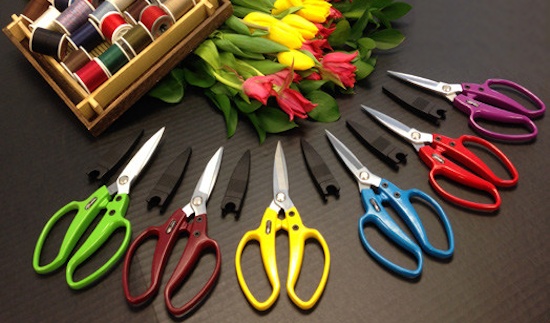 B3600
The Gladiator of Scissors: Strong steel blades, aluminum handles, extra large rivet, with locking blade sheath. Jobs of landscape fabric, pond liner, netting, and shade cloth are made easy.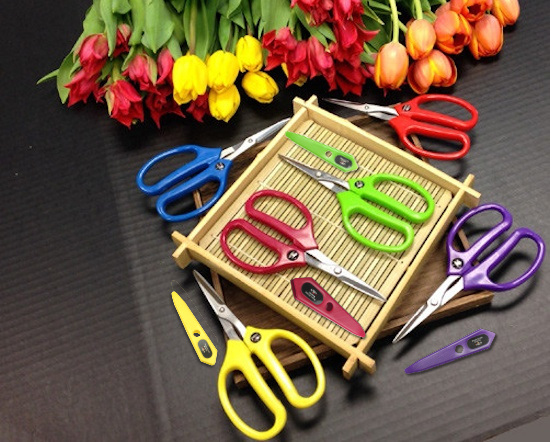 B3300
Floral, Arts, Crafts & Kitchen Scissors: AUS8 hardened stainless steel blades,
soft gelled handle over stainless steel core, with self locking blade sheath.
A MUST HAVE for harvest, arts and crafts, kitchen, floral, and sewing. Lightweight with superb cutting.